<!**vvvvvvvvvvvvvvvvvvvvvvvvvvvvvvvvvvvvvvvvvvvvvvvvvvvvvvvvvvvvvvvvvvvvvvv>
MOTO MORINI DART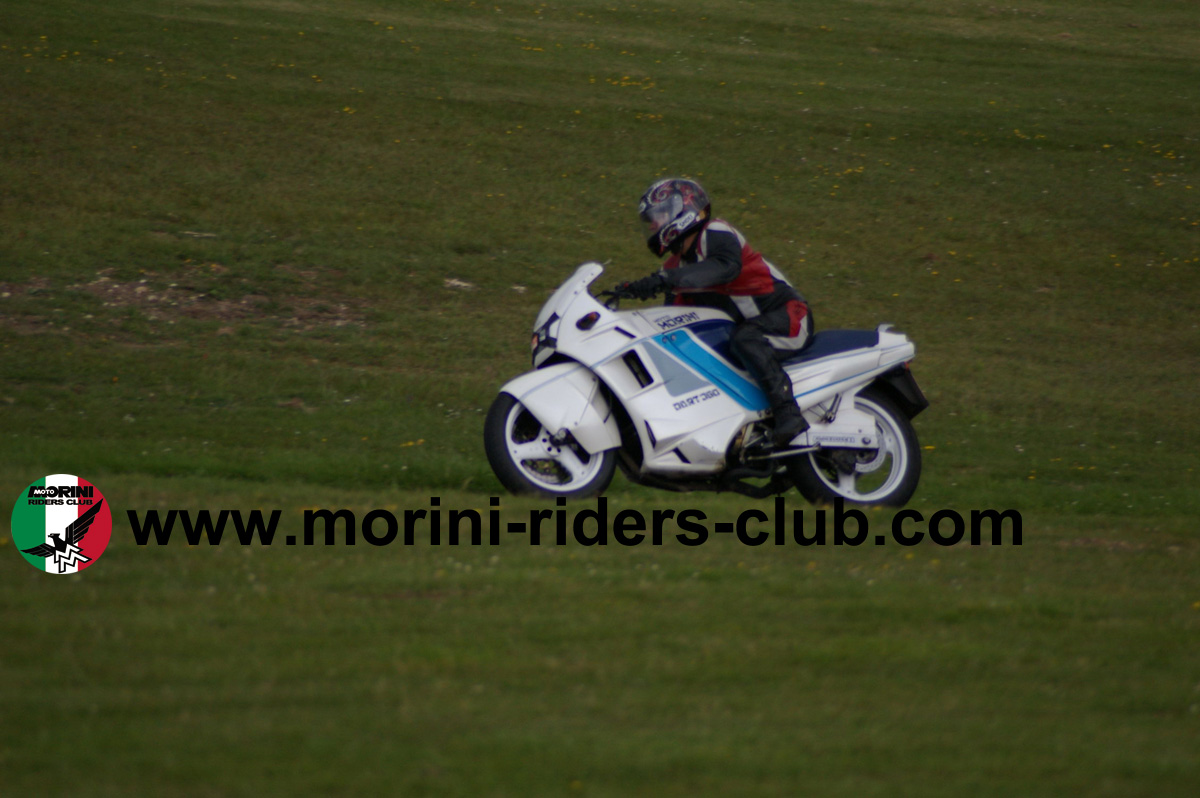 SPEC
344cc (62 x 57mm), 72-degree V-Twin, OHV, 2 Valves/cyl, 11.0:1 compression ratio
2x Dell'Orto carbs, 6 Gears
35 bhp @ 8,000 rpm ; 19 ft-lb @ 7,000 rpm
150kg (dry) / 168kg (wet)


OVERVIEW

The Dart was the result of a requirement by Cagiva, who had taken over Moto Morini in 1987, to combine the products of the two Companies. The new owners required the designers from both firms to work together in placing the 350cc V twin engine from Morini in the frame of the 125cc Freccia (Arrow).

After much effort the result was the new Dart, using an improved and reworked version of the Lambertini engine (new Japanese switches, electrics and starter; airbox and a two into one exhaust) in a lightly modified Cagiva Freccia frame and fairing designed by Tamburini. In conversation with Lambertini at the Morini Club factory visit in 2007, it emerged that this had been one of his favourite machines.

Although the bike has stunning looks and excellent road holding, its performance did not live up to the promise of the looks, and it was only built between 1988 and late 1990 — the last of a line of sporting 350cc machines from the original factory. At the same cost a customer had the choice of machines such as Honda's new CBR600.

For the last model year a 400cc version was constructed principally for the Japanese market, with smaller valve heads and only marginally more power. In total, only some fifty Darts are thought to have been imported into the UK — all with a plastic petrol tank beneath the bodywork.

Described as a gentle sports bike, these machines reward good riding, and are now eminently "collectable".


PICTURES