<!**vvvvvvvvvvvvvvvvvvvvvvvvvvvvvvvvvvvvvvvvvvvvvvvvvvvvvvvvvvvvvvvvvvvvvvv>
MOTO MORINI 500 SPORT/STRADA/MAESTRO/SEI-V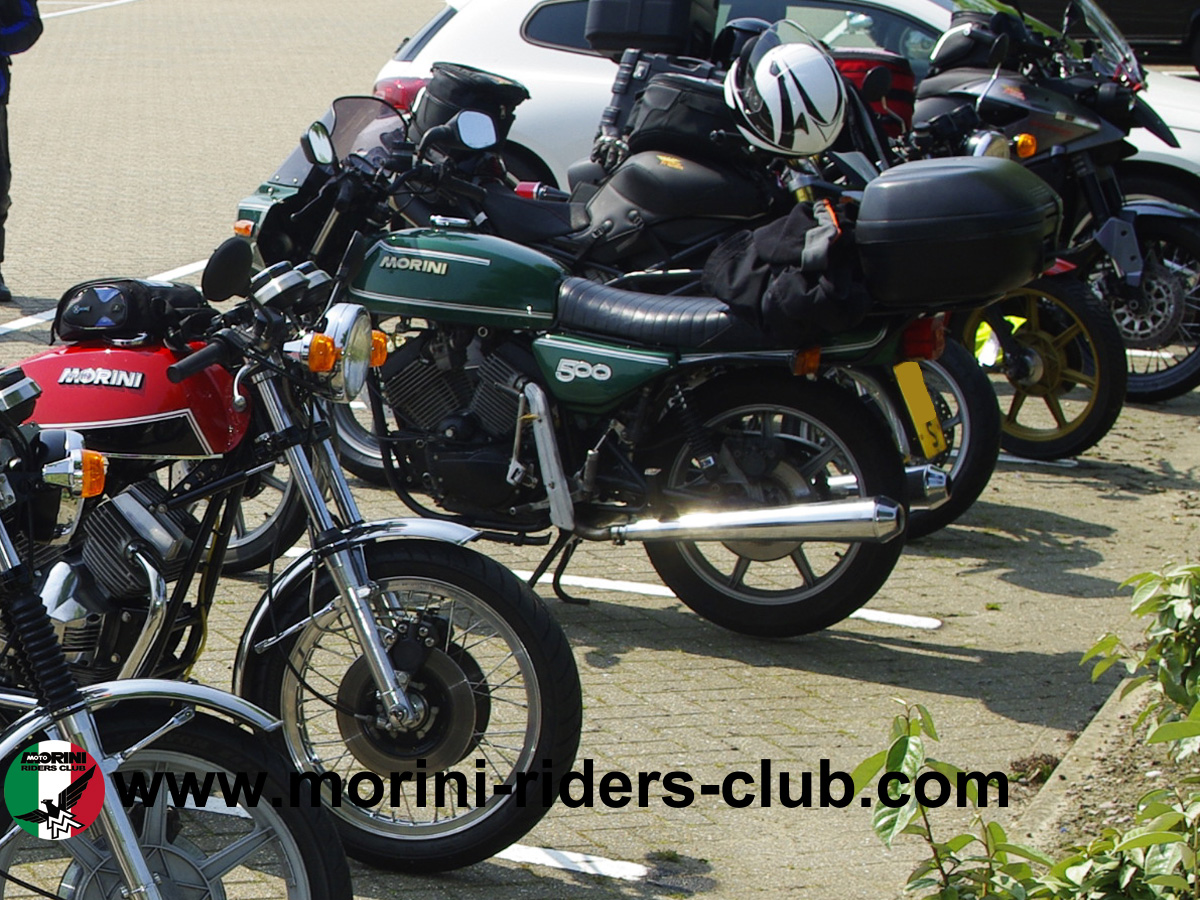 SPEC
478cc (69 x 64.2mm), 72-degree V-Twin, OHV 2 Valves/cyl, 11.2:1 compression ratio
2x 26mm Dell'Orto carbs, 5 Gears
43 bhp @ 7,500 rpm , 46 bhp (Sei-V Sport)
167kg (dry) / 184kg (wet)


OVERVIEW

The 500 was an obvious early manifestation of the Morini modular concept, using a larger bore and stroke to up the capacity of the original 344cc engine to 478ccs, producing more power and a relaxed ride. The longer wheelbase (the result of an elongated swing arm) gave a stable ride, and the longer seat suited two up riding.

The machine was first shown in prototype form at Milan in November 1975, started production in 1977 and was imported in to the UK from 1978. Originally the machine was produced with a 5 speed gearbox, allegedly due to concerns over the original box being unable to cope with the extra power. However, from 1981 a six speed cluster was fitted, resulting in the ''Sei-V'' model, which also saw the introduction of a plastic chain guard, painted mud guards and mechanical rev counter, all designed to reduce production costs. Prior to this a Sport version had been offered which, unlike the 3½ was produced purely through changes to handlebars and footrests plus the appropriate badge!

The 500 was an excellent machine for the longer distance rider (journalist Dave Minton rode one from Alaska to Mexico down the Trans-American Highway in the 1980s) but lacked some of the rider appeal of the 350s. The engine continued to be developed, and the later 501 motor (actually 507cc) was arguably the best of the ''air-cooled'' twins, revving freely and used in later off road machines together with the custom bikes that saw out Morini production at the old factory in the early 1990s following the take-over by Cagiva.


PICTURES