<!**vvvvvvvvvvvvvvvvvvvvvvvvvvvvvvvvvvvvvvvvvvvvvvvvvvvvvvvvvvvvvvvvvvvvvvv>
MOTO MORINI 3 1/2 SPORT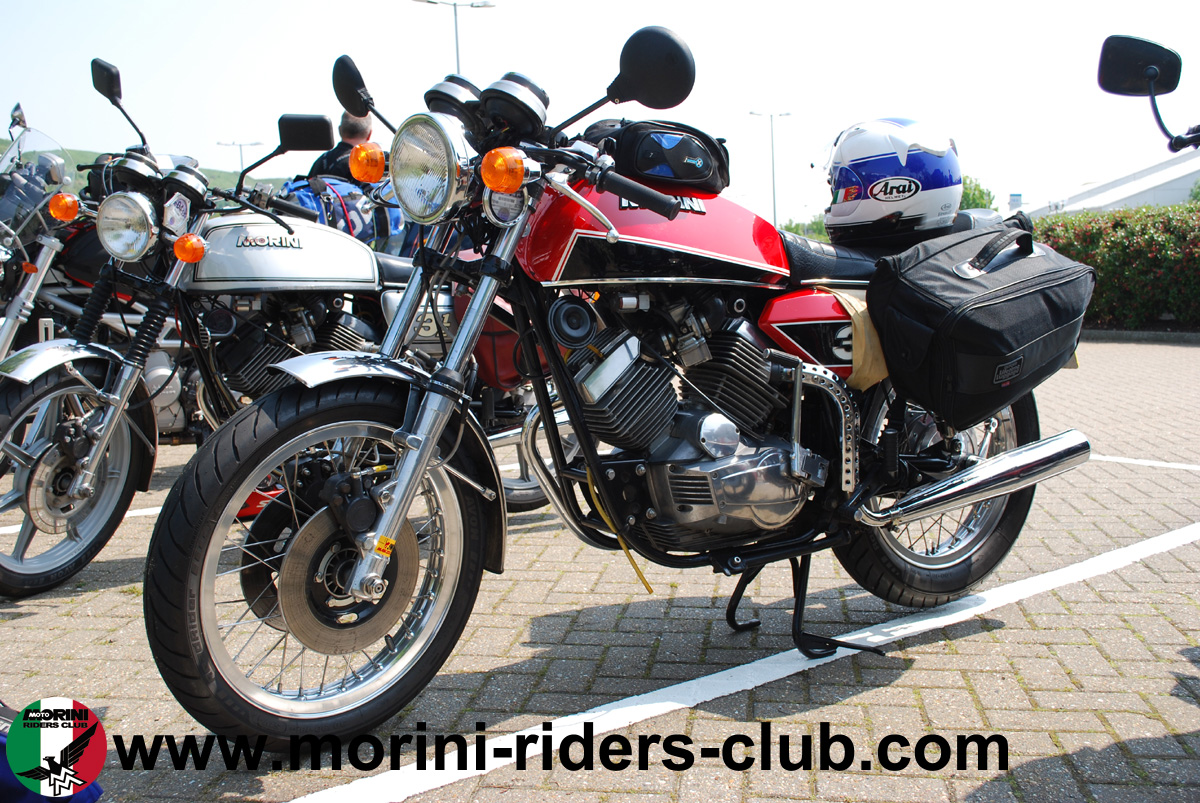 SPEC
72-degree V-Twin, OHV, 2Vpc, Air Cooled, Four-Stroke
344cc (62 x 57mm), 11.0:1 compression ratio
2x 25mm Dell'Orto Carbs
6 Gears
39 bhp @ 8,500 rpm , 25 ft-lb @ 6,300 rpm
Weight : 145 kg (wet)
Power/Weight Ratio : 269 bhp/ton
Max Speed : 100mph

OVERVIEW

The Sport was one of a pair of models introduced at the Bologna show in 1971 and manufactured from late 1973 onwards. It arrived in the UK in 1974/5, featuring wire wheels and a double drum front brake by Grimeca The Strada, its launch partner, had a milder tuned engine and twin leading shoe brake.

The engine was developed in house by Franco Lambertini. It features parallel valves, Heron heads, electronic ignition and rev counter and an electronic fuel tap - all innovations in the 1970s. Designed for simple and efficient production, many components were modular in nature, allowing for the cost effective expansion of the range.

By the late 70s the Sport had lost its original "snuff box" switches, rounded tank, side panels and seat for a more angular look. The seat remained uncomfortable two up, but had gained a flatter hump, wire-spoke wheels were replaced with cast items (also by Grimeca), brakes were now disc at the front, with a drum retained at the rear.

When introduced the new V twin Morinis sold at a premium to their competitors, such as the Yamaha 350 and Honda 400 Four, but had similar performance. The Sport topped 100mph in early tests, and had excellent handling and braking. Hailed by the press as an "instant classic", the engine was to remain in production as the basis of a range of twin and single cylinder machines for two decades.


PICTURES