<!**vvvvvvvvvvvvvvvvvvvvvvvvvvvvvvvvvvvvvvvvvvvvvvvvvvvvvvvvvvvvvvvvvvvvvvv>
MOTO MORINI 250J 2C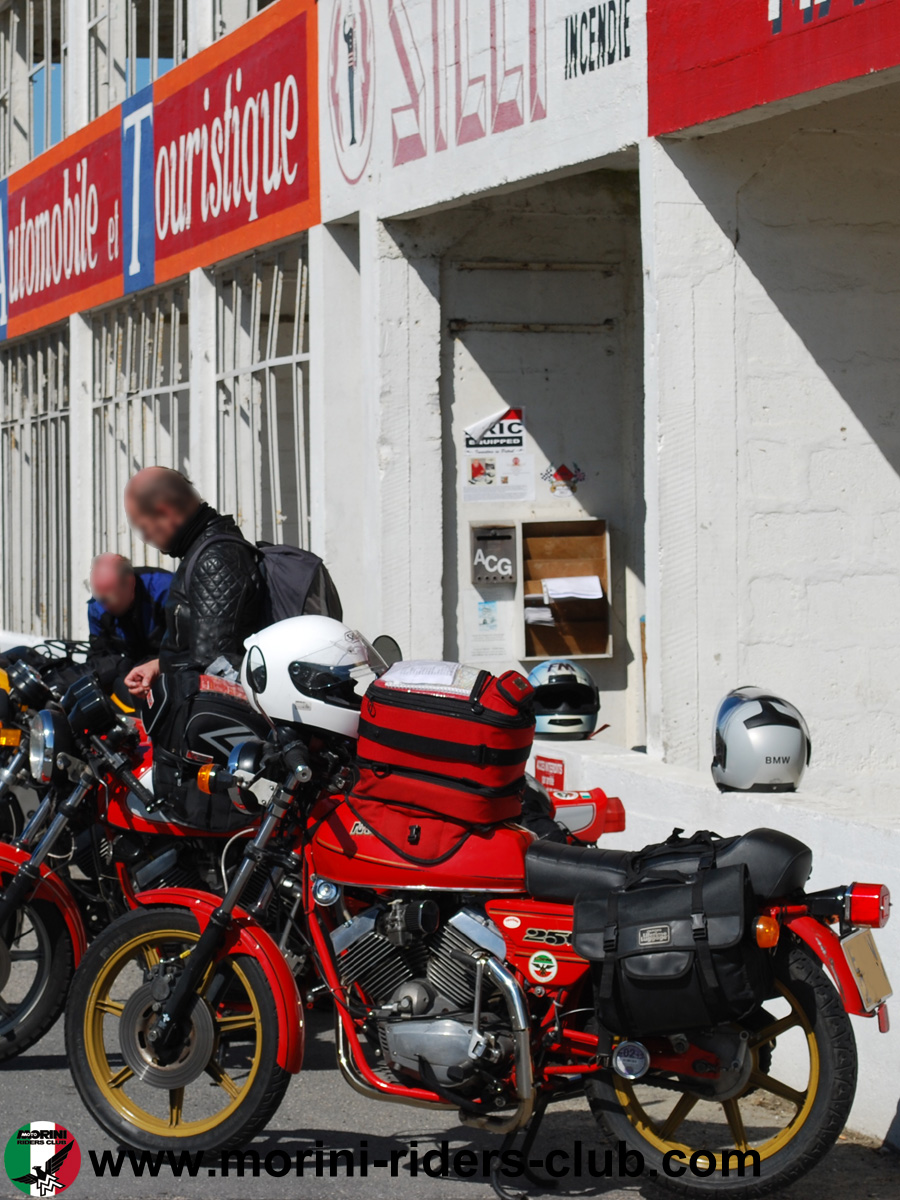 SPEC
239cc (59 x 44mm), 72-degree V-Twin, OHV, 2 Valves/cyl, 11.7:1 compression ratio
2x Dell'Orto carbs
6 gears
24 bhp @ 8,000 rpm
125kg (dry)
Power/Weight Ratio : 192 bhp/ton


OVERVIEW

Morini and Lambertini designed the new 1970s Morini engine around an innovative, modular concept. This approach produced a range of machines; 250, 350 and 500cc V twins, plus a 125 and 250cc single. The single cylinder machines were never officially imported into the UK due to their limited appeal in this market, but in 1979/80 Harglo imported the first 250 twins in to the UK.

The 250 2C (two cylinder) used the same basic engine components as its larger siblings, but with narrower wheels, 6 volt electrics, a mechanical rev counter (later used across the range), and a smaller, lighter frame with small section tubes. These alterations were to both save weight and also to reduce production costs.

Performance was never startling, but the handling was not compromised by the smaller, gold coloured wheels and tyres. The light weight and small size make them ideal first mounts, and good condition machines are now hard to find. Originally produced in red and gold, a later version was produced in a mid brown colour, which did not prove so popular. The tank badge was always black/gold.

A number have been modified with 350cc engines (they bolt straight in with modifications to the rocker cover) for Hill Climbing or surprising riders of larger bikes. They are a delight to ride, and very economical in use; many of the engine components are the same as the 3½, and spares are therefore readily available.


PICTURES
VIDEO
BROCHURES
IN THE PRESS
MRC cannot be responsible for external links. Please notify us if you feel any external links are inappropriate or are redundant.
<!**^^^^^^^^^^^^^^^^^^^^^^^^^^^^^^^^^^^^^^^^^^^^^^^^^^^^^^^^^^^^^^^^^^^^^^^>