I am passionate about Morini in general, but for Camel mk1 I have a special passion. Now I can say that I have two of red mk1 Camels. This is the story of the second one.
I found the second one forgotten in a garage. I had had a few reports of its existence from various people, but it seemed an improbable thing.
Fortunately, I met the first owner who told me he had one like mine (my first Camel). He confirmed that he knew that it was near my home in Turin, pointing to exactly where.
And so I went to see it, I contracted with the owner (a former dealer who had it 25 years ago and never used) and I finally got it.
Here's what it looked like: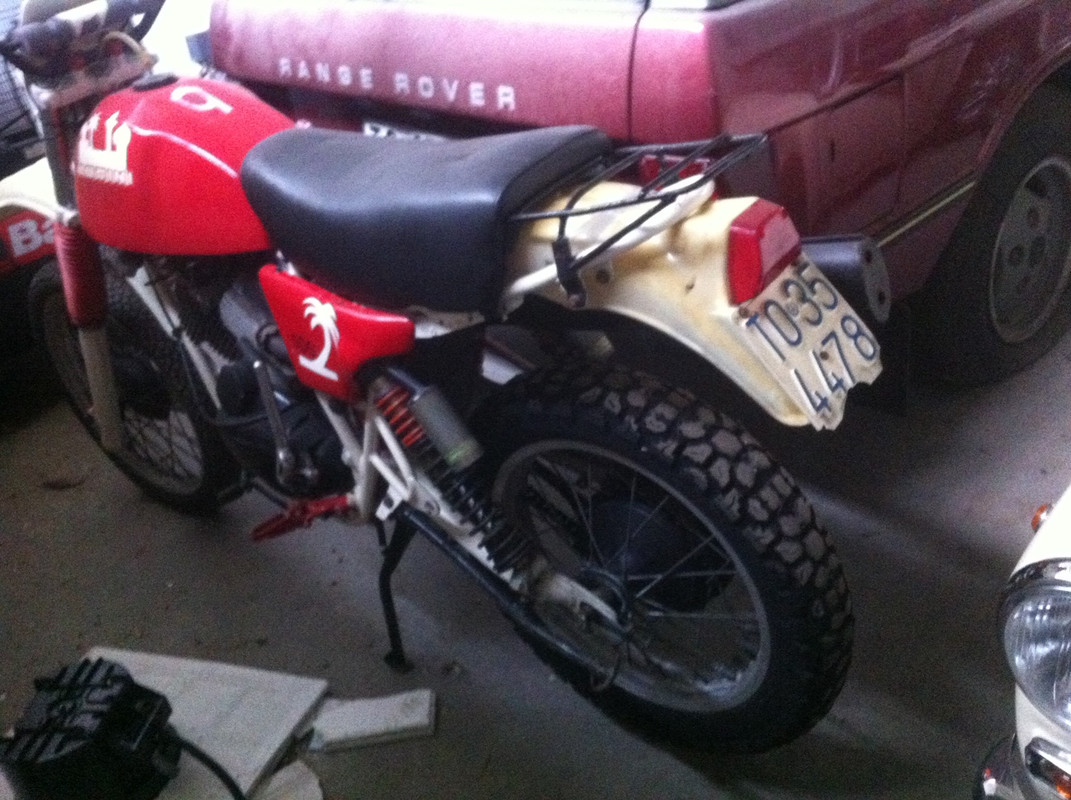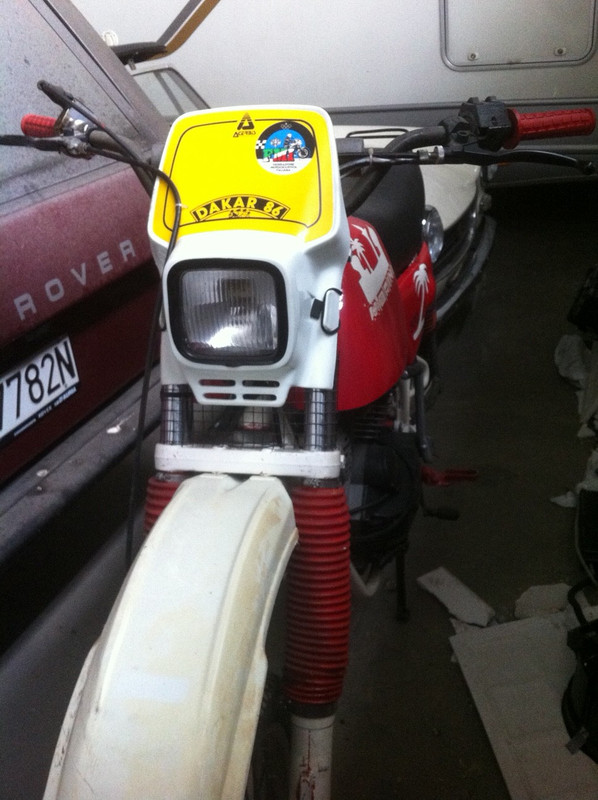 And here's how it is now at 85% of the work:
- eliminated the obscene stickers (still missing on the tank)
- sandblasted and repainted frame that was horribly painted white by a spray
- changed forks
- changed engine (its was blocked, but I'm recovering it)
- changed fenders (front was not correct, behind it was ruined but I found new one)
- changed headlight and rebuilt dashboard (carbon fiber) on the model of the other Camel
- overhauled electrical system (it was still good)
- cleaned wheels and rims
- used tacho found as replacement (was missing).
- tankerite tank treatment
- Carburetor cleaning
- To change shock absorbers by Marzocchi Ag4 and a new chain.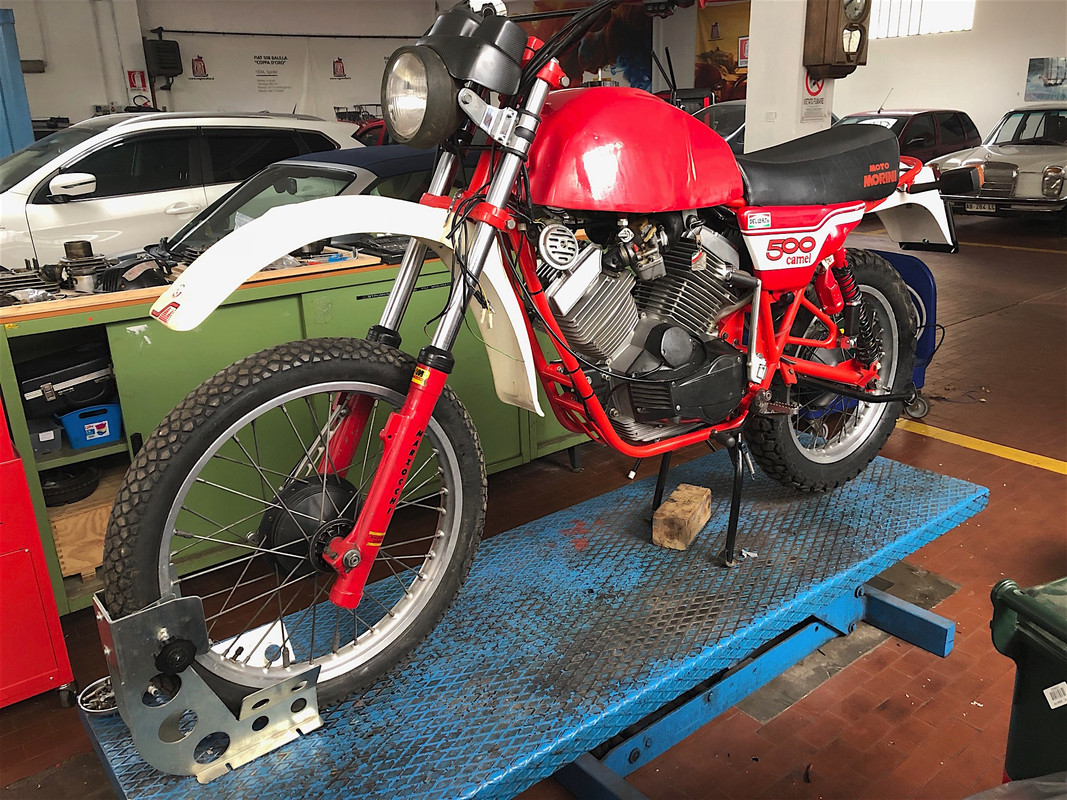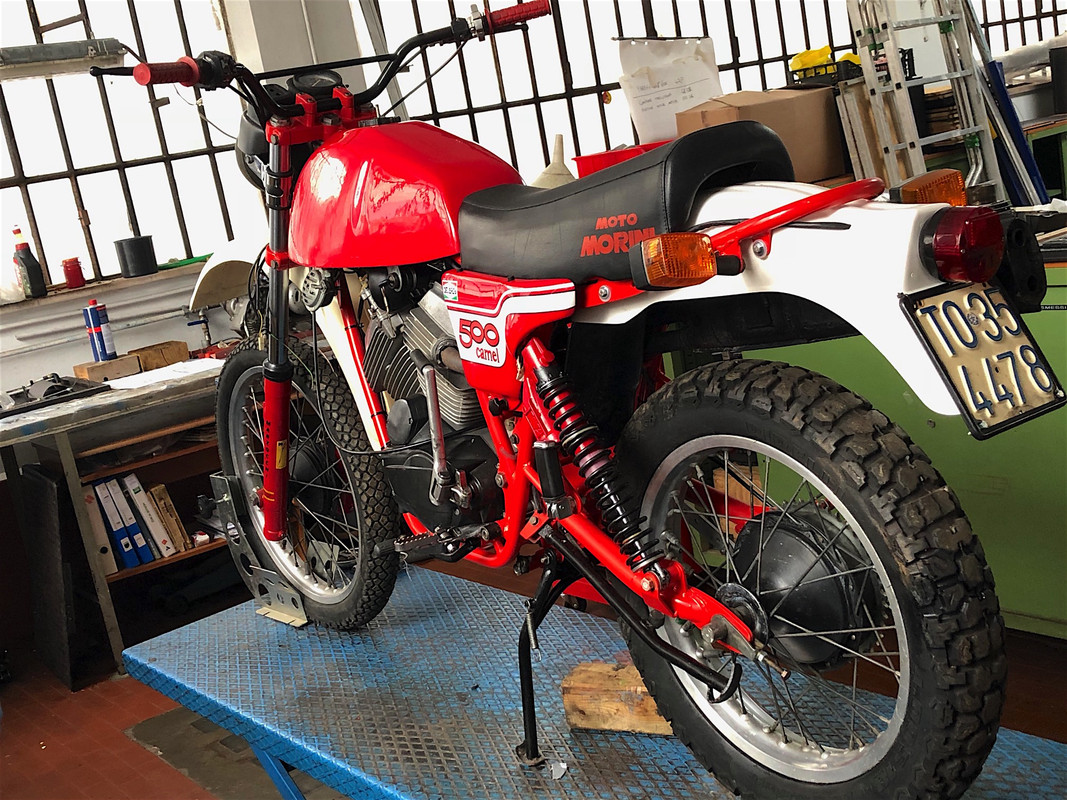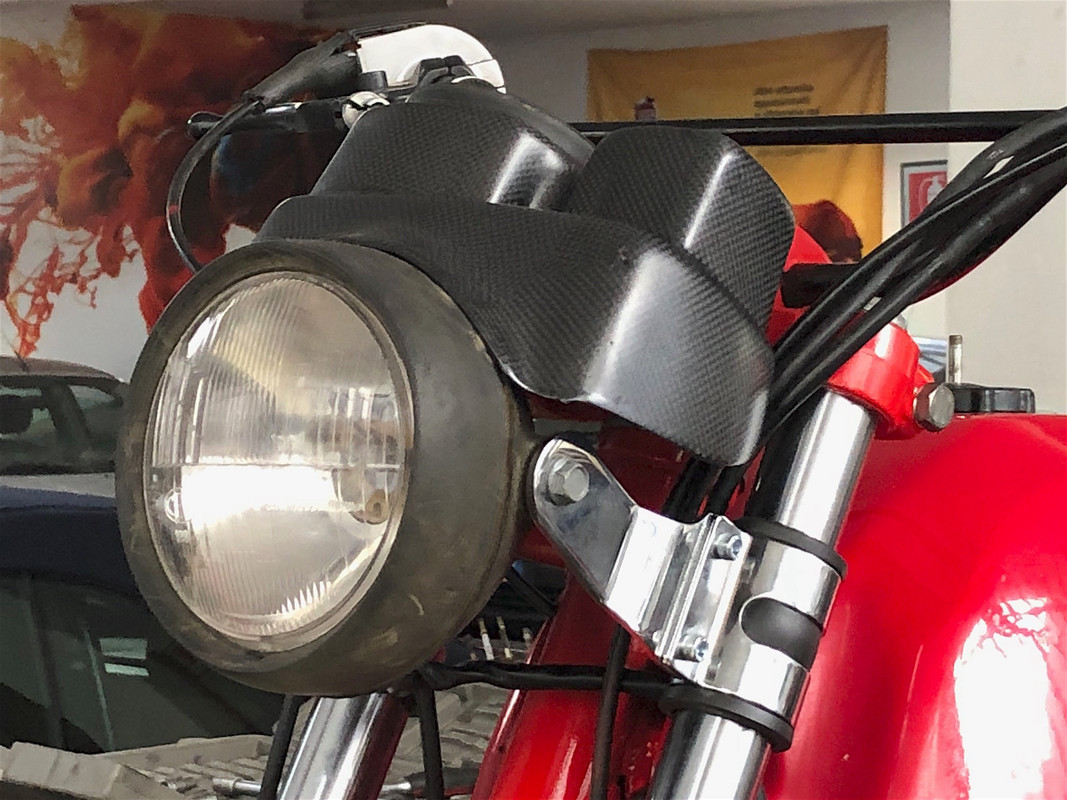 Now, I can proudly say that I know any detail of this model. I'll be happy to help to find spare parts or give help on any matter to other Camel mk1 owners.